ANATOMY & BEYOND
Bryan W. Green
No title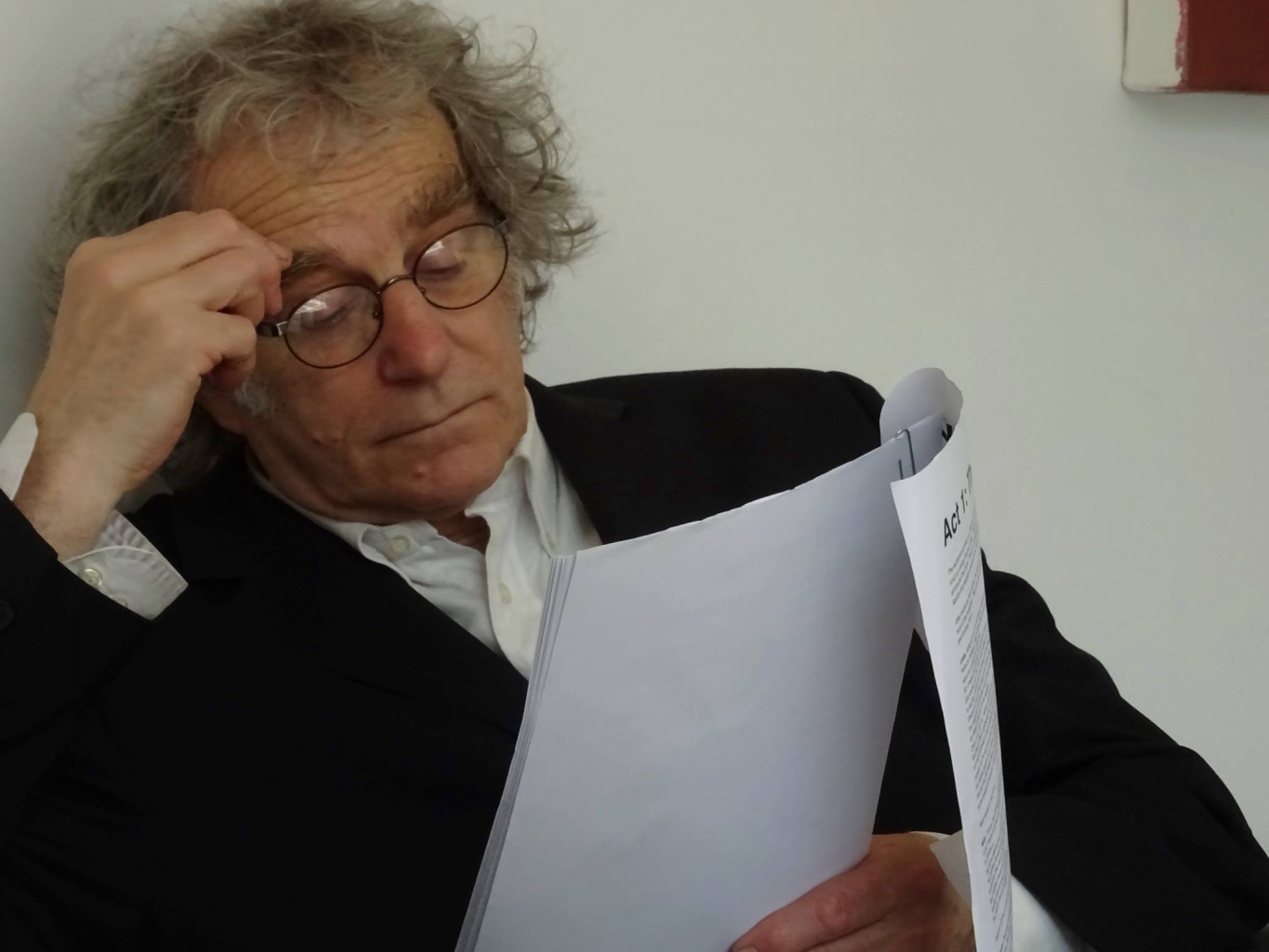 Bryan Green is a British sculptor, poet and performance artist and co-Founder of ARSIC (Art Researches Science International Collaborations). Bryan founded the Moodist Movement in 1976 out of a need to give a name to the various activities that made up his work - activities that fused into a philosophy not happy to be called Art. Moodism is the Playing, To Exhaustion, of No Game In Particular. Moodism is the Art or Science of Escaping from Self-imposed Misery. 
His work for Anatomy & Beyond consists of a poem, painting and a performance that builds on the double-slit experiment and plays with the idea that energy behaves diferently when observed.
Bryan W. Green
No titleI've been playing lately
with the idea
that I don't exist
I must say it's quite good fun
and I like the possibility more and more
I have taken the two slit experiment to my virtual heart
and I know for sure that energy behaves differently when observed
the expression 'watch yourself sunshine' has taken on a new meaning
for I too behave differently when observed
even with using mirrors
I placed myself in a box with a cat
and felt that I was alive and dead at the same time
I am so entangled with everything you won't believe it
and when I stand upright everything turns on it's head
I shot myself from a cannon
towards two holes in a wall
I couldn't decide in time which hole to go through
and I hit the wall between the two holes
a painful lesson that was eased somewhat by the idea that it didn't really happen
glee equals empty squares
the experiment has set us free
science is available
to me at last
all those boring lessons
all those old books
science now dances before us tempting reactions
glee equals empty squares
Einstein
Bryanstein
beyond anatomy
beyond our wildest dreams
everything is possible
call me a doctor
why are you ill?
no call me a physicist
call me professor
I know nothing
I am fully qualified to practice perfectly
ask me nothing
I won't know the answer
I'm so happy that I can fly
imagine
who'd have thought
thought is everything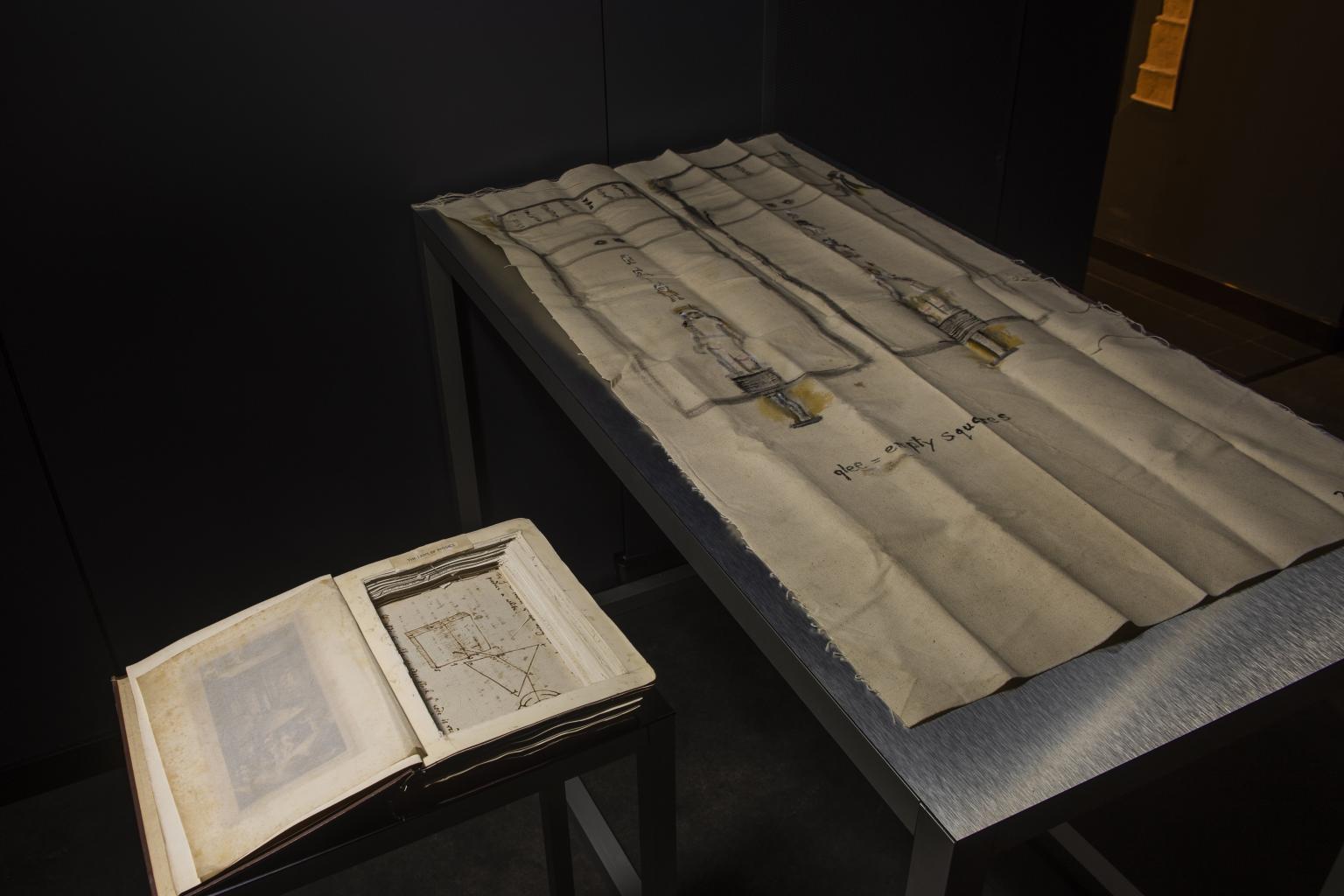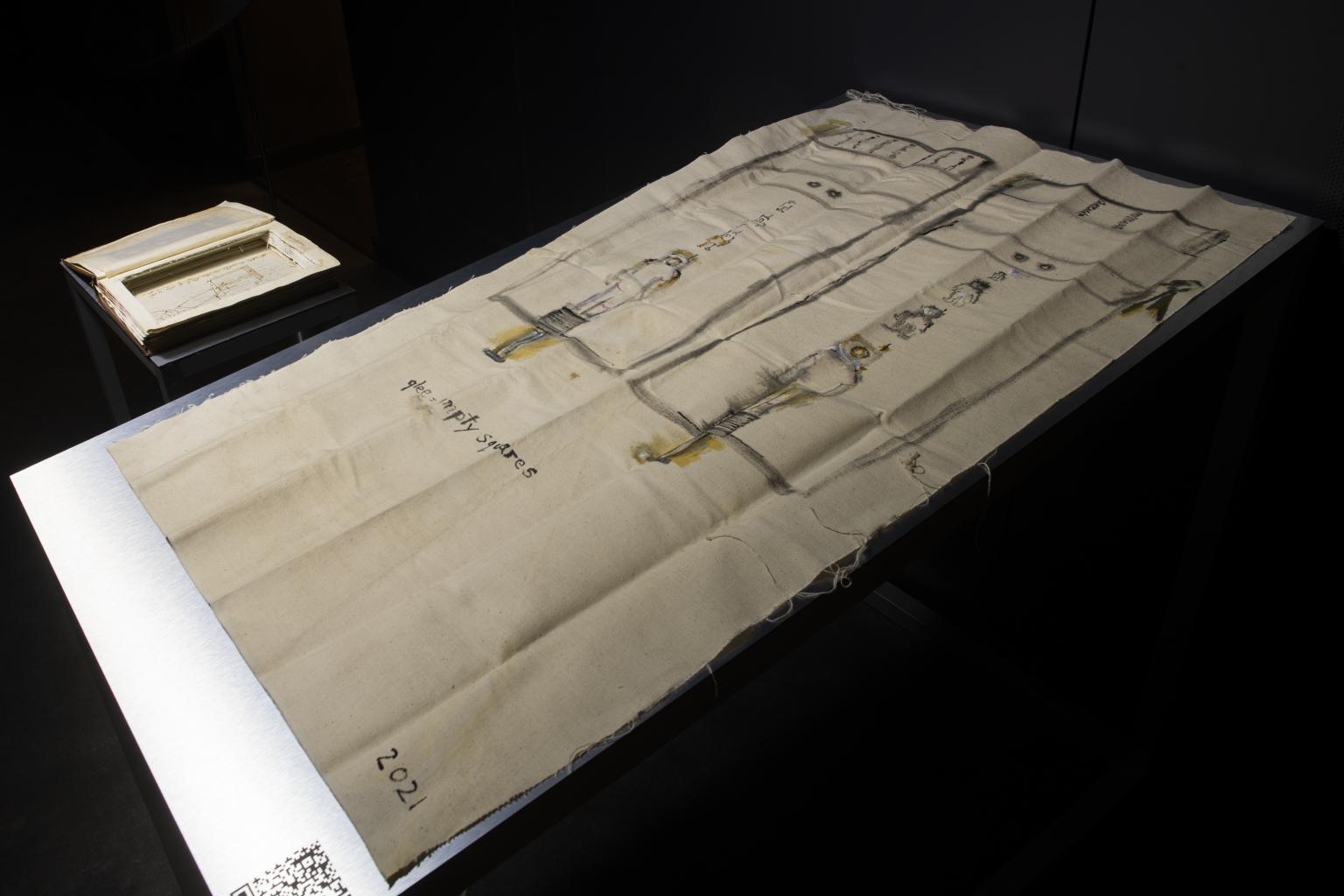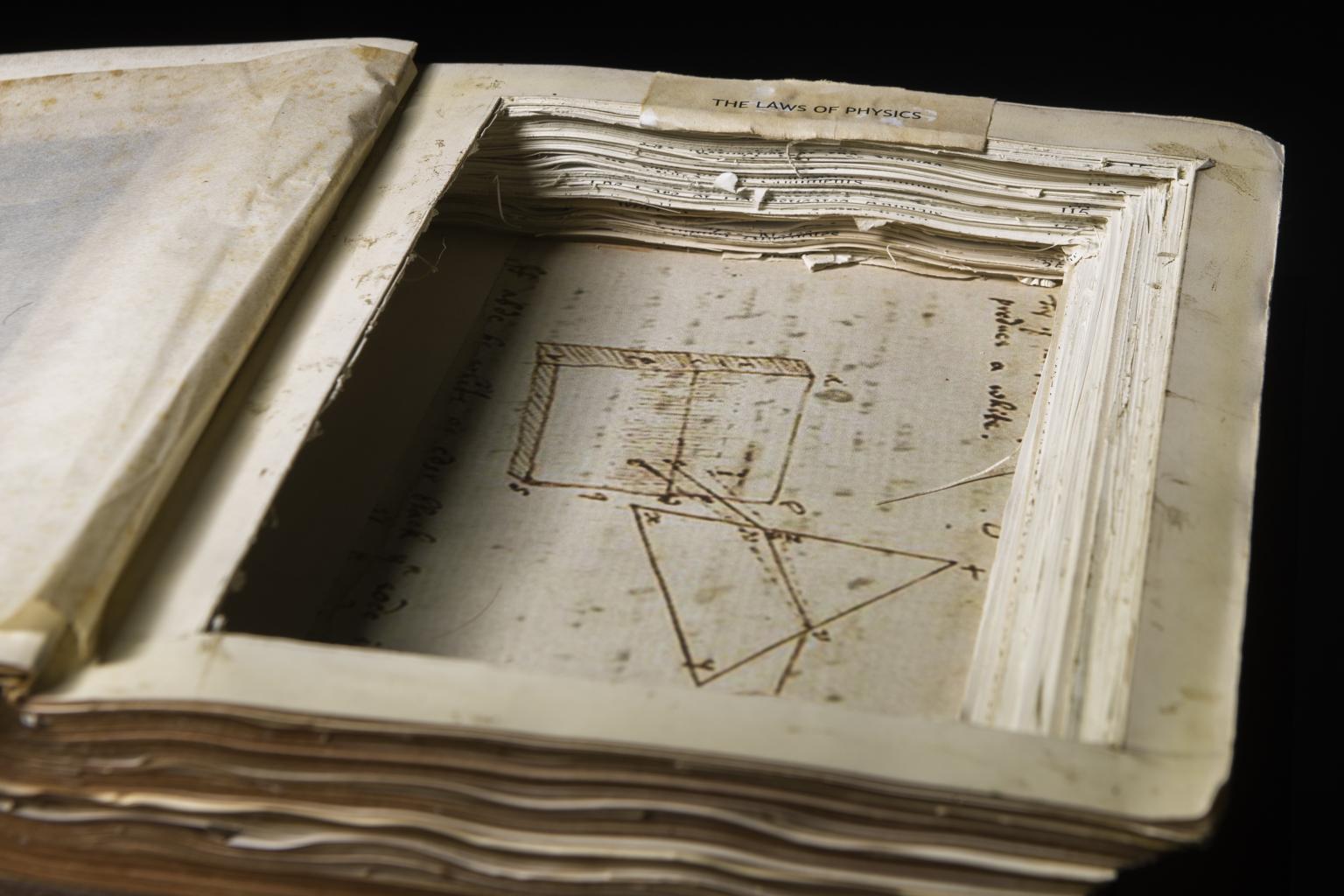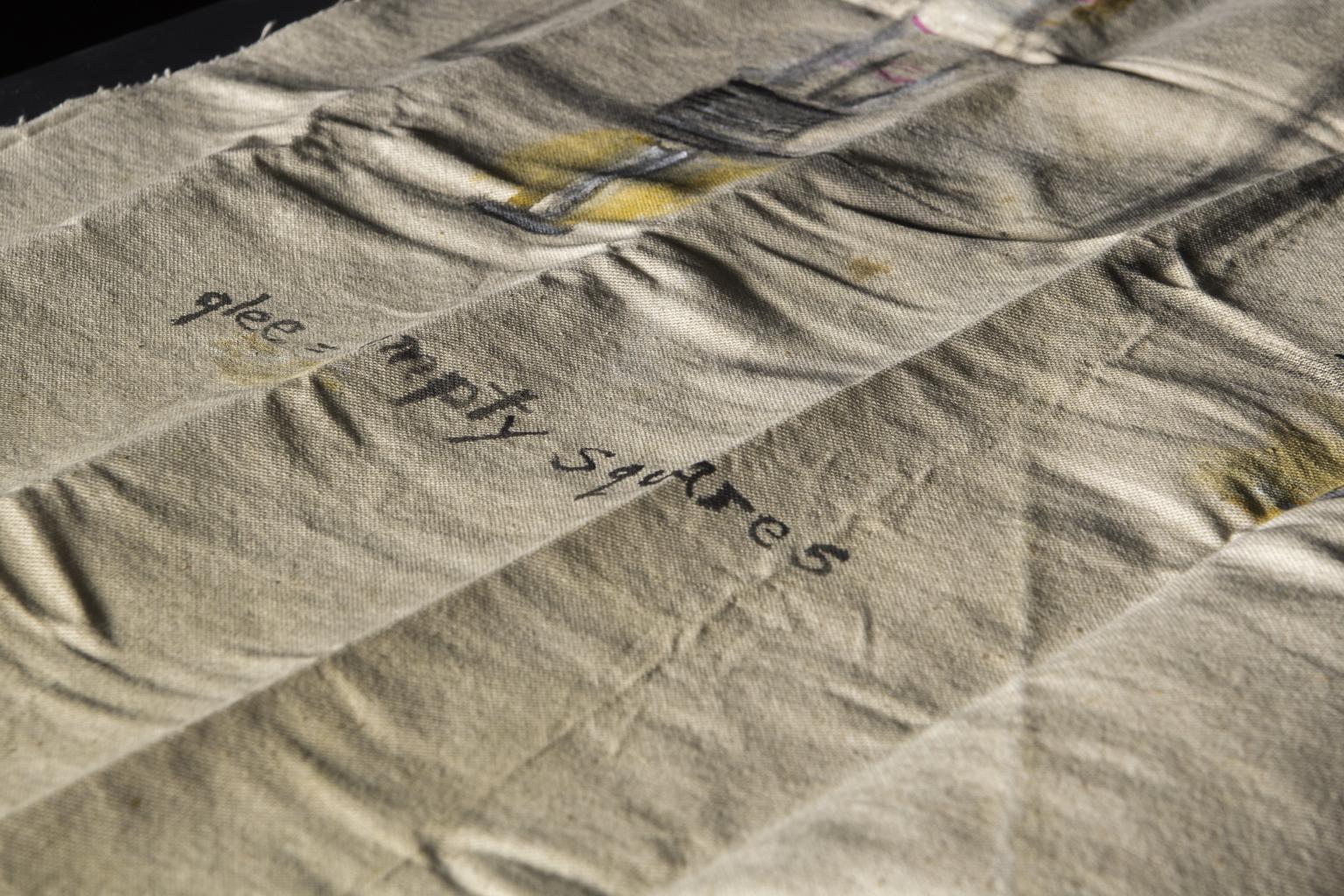 The exhibition ANATOMY & BEYOND will be on view at the Anatomy Museum until 31 January. The exhibition is curated by medical artist Pascale Pollier (Belgium/UK). The exhibition is a collaboration between AEIMS (Association Européenne des Illustrateurs Medicaux et Scientifiques), BIOMAB (Biological and Medical Art in Belgium), ARSIC (Art Researches Science international Collaborations) and MAA (The Medical Artists' Association of Great Britain). The project is supported by the Embassy of Belgium in Sweden and Latvia, the Flemish Government Representation in Poland and the Baltic States, the Vesalius Trust and the Honorary Consul of Belgium in Latvia Dr. Didzis Gavars.