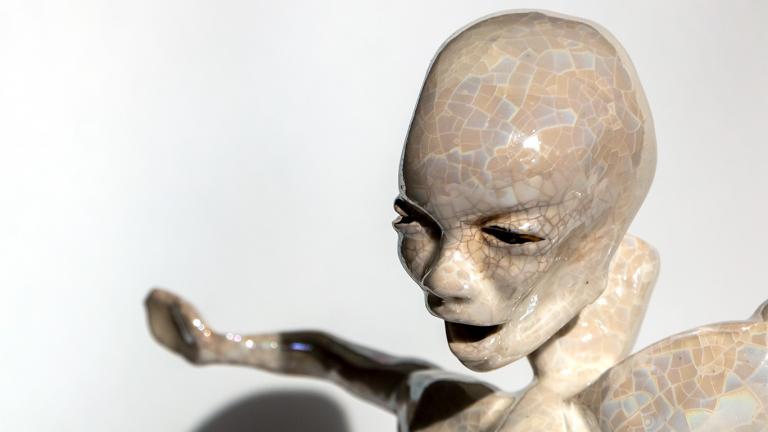 On 17 August, we will open a new exhibition – an intervention by artist Paddy Hartley at the RSU Anatomy Museum. Known as both the artist whose sculpture was worn by Lady Gaga and as a passionate researcher of World War I artefacts, British ceramicist Hartley's themes of the trenches, trauma and destruction of war are poignantly relevant in today's context. Hartley has created a series of ceramic works "Foetal Attraction" specifically for the Anatomy Museum. The exhibition will be open until 26 January. 
'Difference and variation within the human body is normal'
'Identical replication within the human body is almost unheard of'.
It was this key point expressed by Museum Curator Ieva Lībiete in conversation with Artist Paddy Hartley which formed the catalyst for his ceramic intervention installed throughout RSU Anatomy Museum. Invited to create a new body of artwork throughout the museum by Juris Salaks, Director of the Institute of the History of Medicine, Paddy has created a new series of his ceramic 'Foetey Boys' responding directly to exhibits throughout the museum which have in turn led to surprising, unexpected and often playful evolutions inspired by the key phrase 'difference is normal'.
It seems only fitting then that the artistic responses Paddy has created differ and vary in inspirational origin. Some are a purely visual response to an exhibit, or the way it is presented within the museum whilst others draw on external references provoked by the exhibits in and around the museum.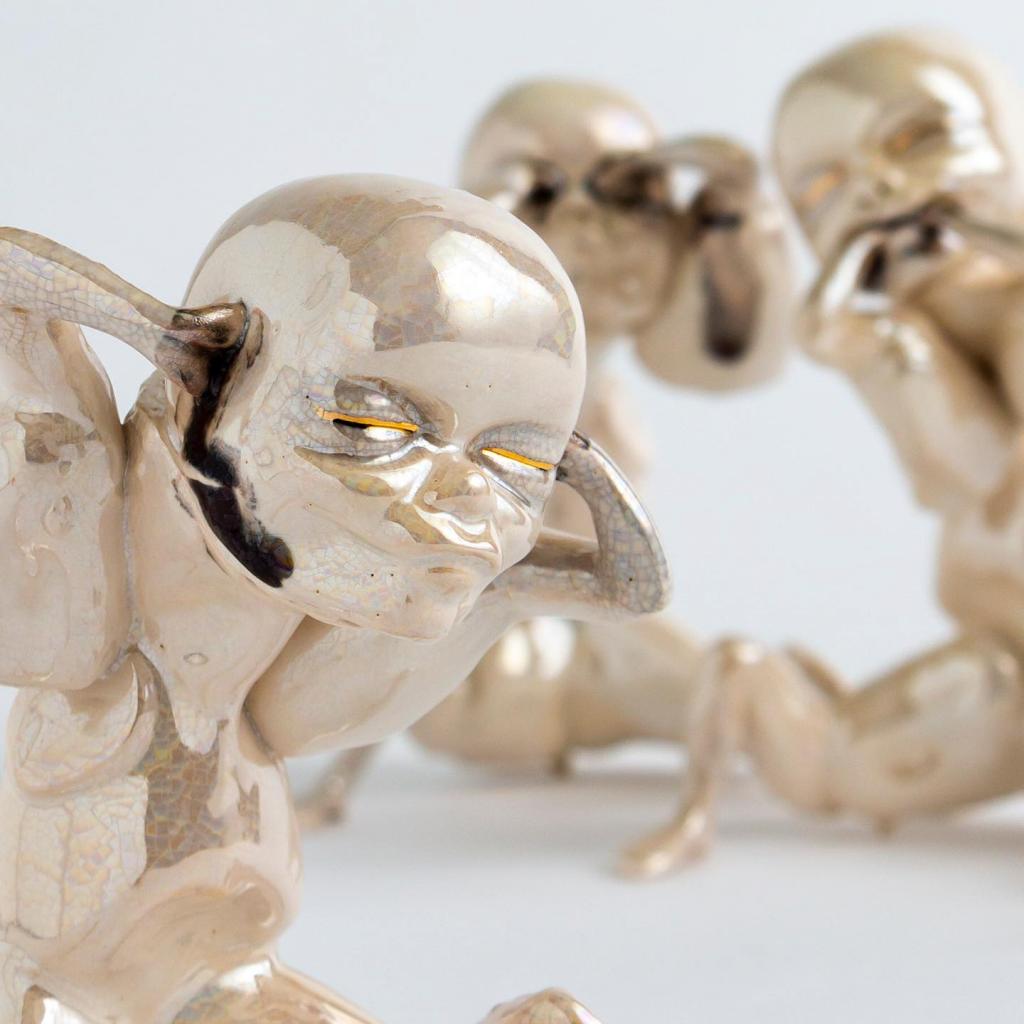 'See no, Hear no, Speak no'
Literary references play a particularly inspirational role in Paddy's responses, specifically American Author Katherine Dunn's 1989 novel 'Geek Love', a modern 'Grimms' Fairy Tale' of a travelling carnival in which proprietors Al and Lil Binewski concoct and birth their own unique family of acts (both living and dead) with the aid of insecticides, poisons and radioactive isotopes. It is a dark tale of power, jealousy and revenge where to be unique is to be celebrated and where being a 'Norm' (a normal human) is considered lesser.
The intervention is peppered with references to Latvian and Yorkshire phrases which feature bodily references, corporeal song titles and homages to genuine carnival performers from the 20th Century.
And so Ringmaster Paddy presents his unique line up of acts, stories, gags and sketches with the aid and collaboration of his mischievous Foetey Boys to delight, entertain, amuse, enthral and hopefully enlighten.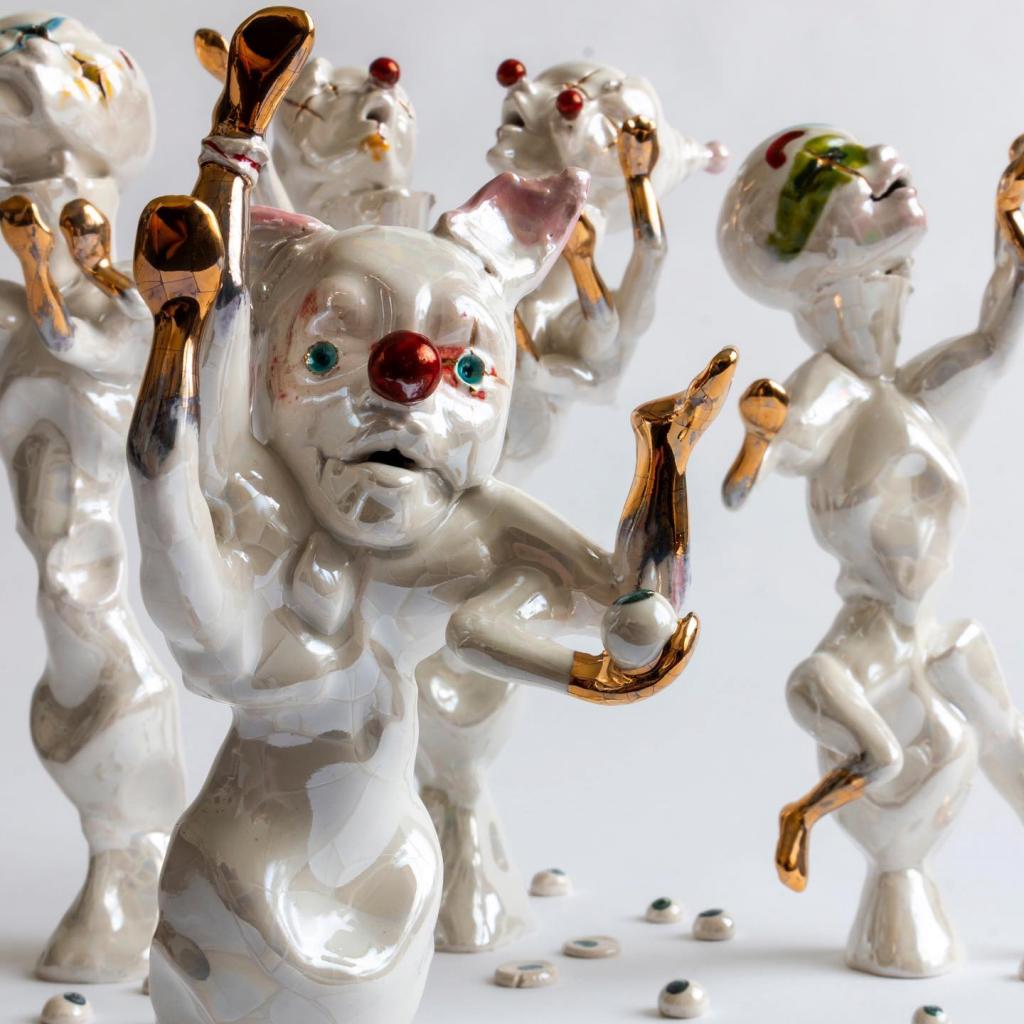 'Crosseyes the Clowns and their Juggling Jerkies'