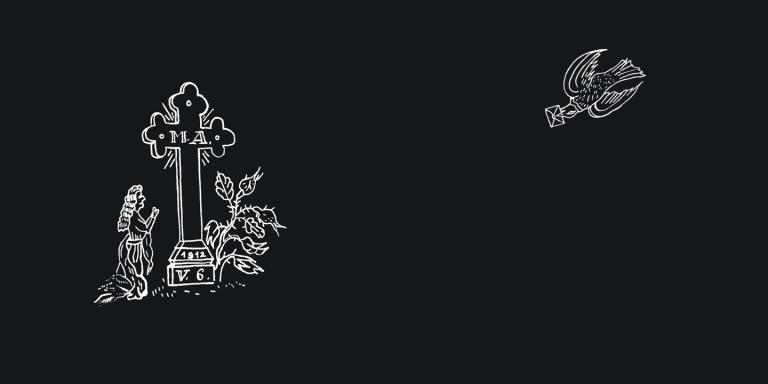 The Rīga Stradiņš University (RSU) Anatomy Museum has published an illustrated catalogue of the museum's most unusual collection, its collection of tattooed skin specimens, in cooperation with artists Kristians Brekte and Aleksandrs Breže.
The museum's collection was created in the first half of the 20th century and served as a teaching collection. The tattooed skin specimens stands out as they do not have an obvious connection to the study process. For several decades, the thirty specimens of tattooed skin have been on display along the walls of the Anatomy Museum in glass containers as objects of interest without any other context provided. The new catalogue offers an insight into these unusual objects and the history of their origins.
Asst. Prof. Dr. med. Ieva Lībiete, Head of RSU Anatomy Museum: 'Today, this collection of tattooed skin specimens serves as rare evidence of the practice of tattooing in Latvia at the beginning of the 20th century. The samples provide us with information about tattooing techniques of the time, the colour pigments that were used as well as what symbols were chosen. At the same time, the collection raises questions about why anatomists decided to prepare, preserve, dry, frame and exhibit the tattoos, as well as who the people whose skin has been preserved were.'
The catalogue can be bought at Jānis Roze bookstores.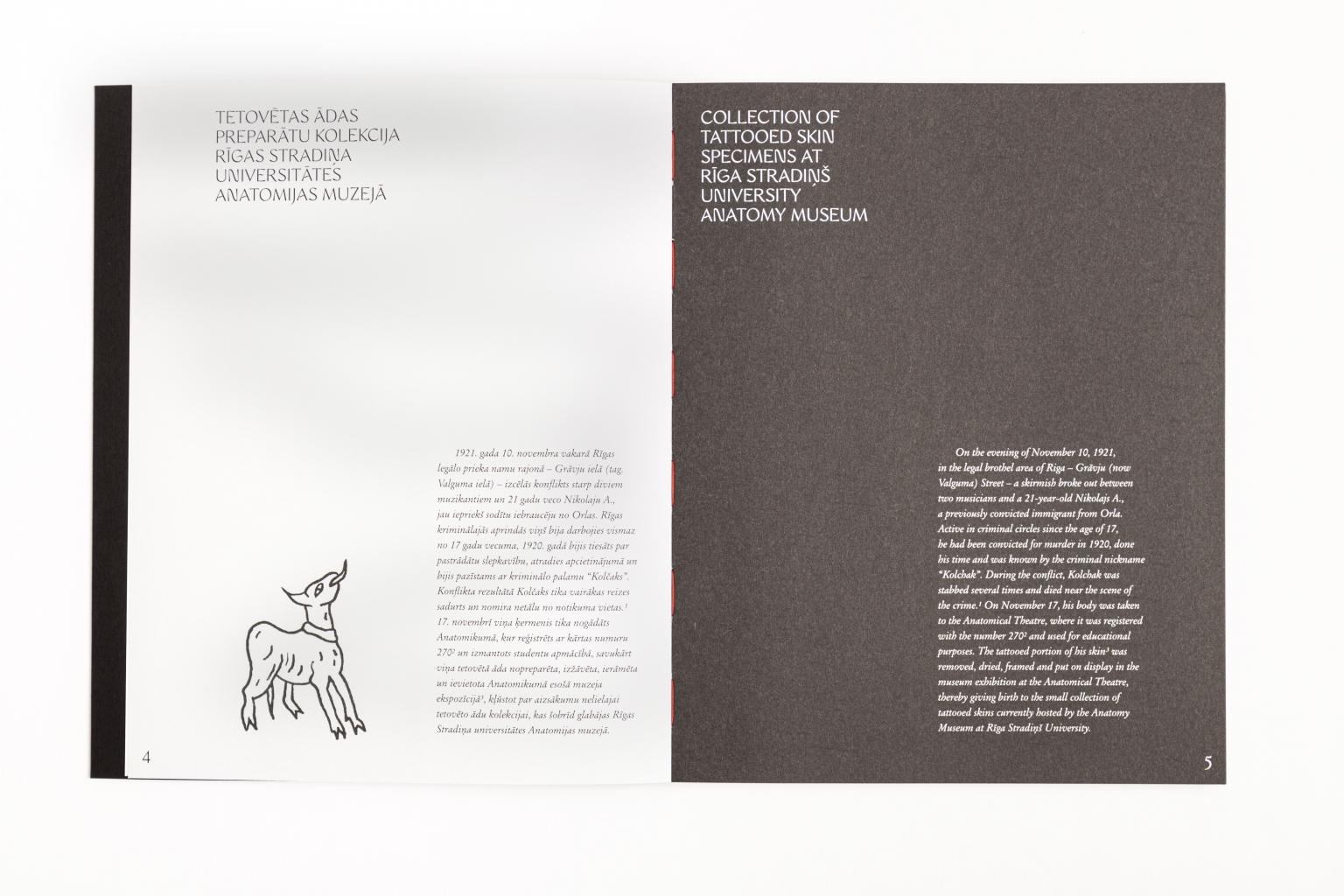 About the catalogue
Ādas. Tetovētas ādas preparātu kolekcija Rīgas Stradiņa universitātes Anatomijas muzejā. RSU (Skins. Collection of Tattooed Skin Specimens at Rīga Stradiņš University Anatomy Museum, RSU) 80 pages
Editor and author: Ieva Lībiete
Illustrator: Kristians Brekte
Typesetter: Alekandrs Breže
Photographer: Vents Āboliņš
Project Manager: Ilze Sirmā
The publication received support from the State Culture Capital Foundation.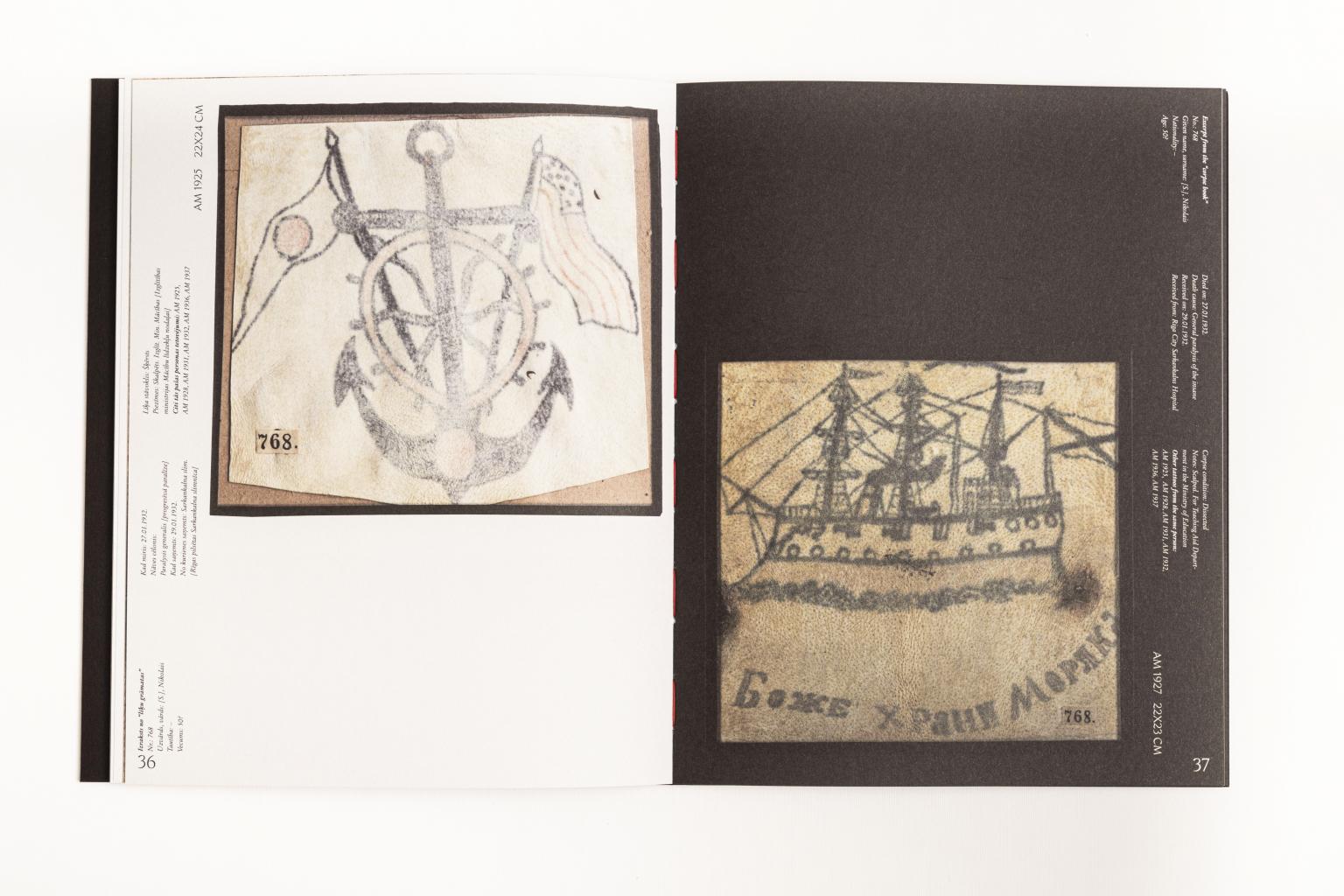 The RSU Anatomy Museum collection is a part of National Museum Holdings. It consists of 6,000 different and unusual objects including preparations of both normal and pathological specimens of the human anatomy as well as embryology- and teratology- (congenital anomaly) collections, comparative anatomy, as well as many anthropological specimens obtained in excavations and expeditions in the 1920s and 1930s.
The museum will be open to visitors as soon as the epidemiological precautionary measures are lifted.